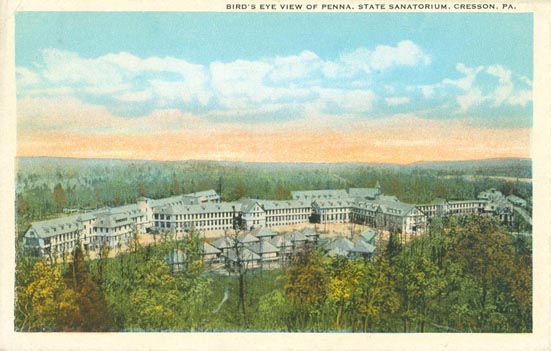 #2 The same basic view as #1, but seems to be a hand colored photo and actually quite beautiful considering the subject. It does show the beautiful setting for the hospital.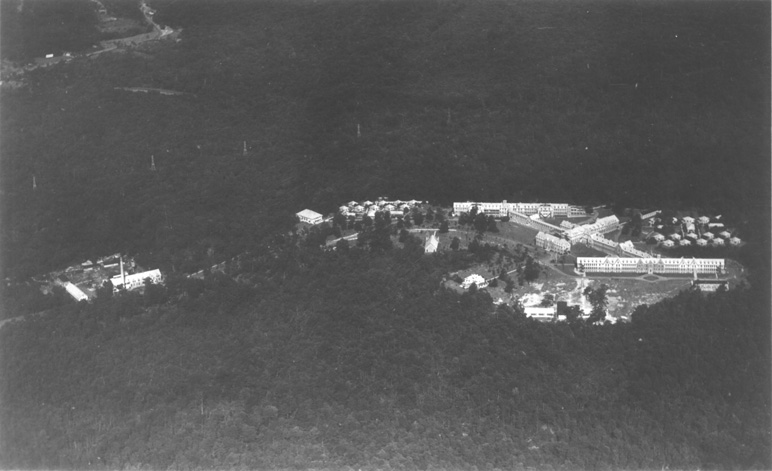 #4 A wider aerial view. That's the Power House & Laundry by itself at the left. The postcard was mailed from the san in March 1940 to Bradford, Pa.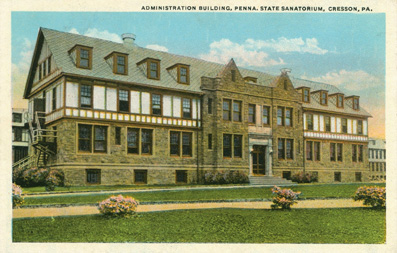 #6 Administration Building, where we first checked in for what was usually, at best, a long stay.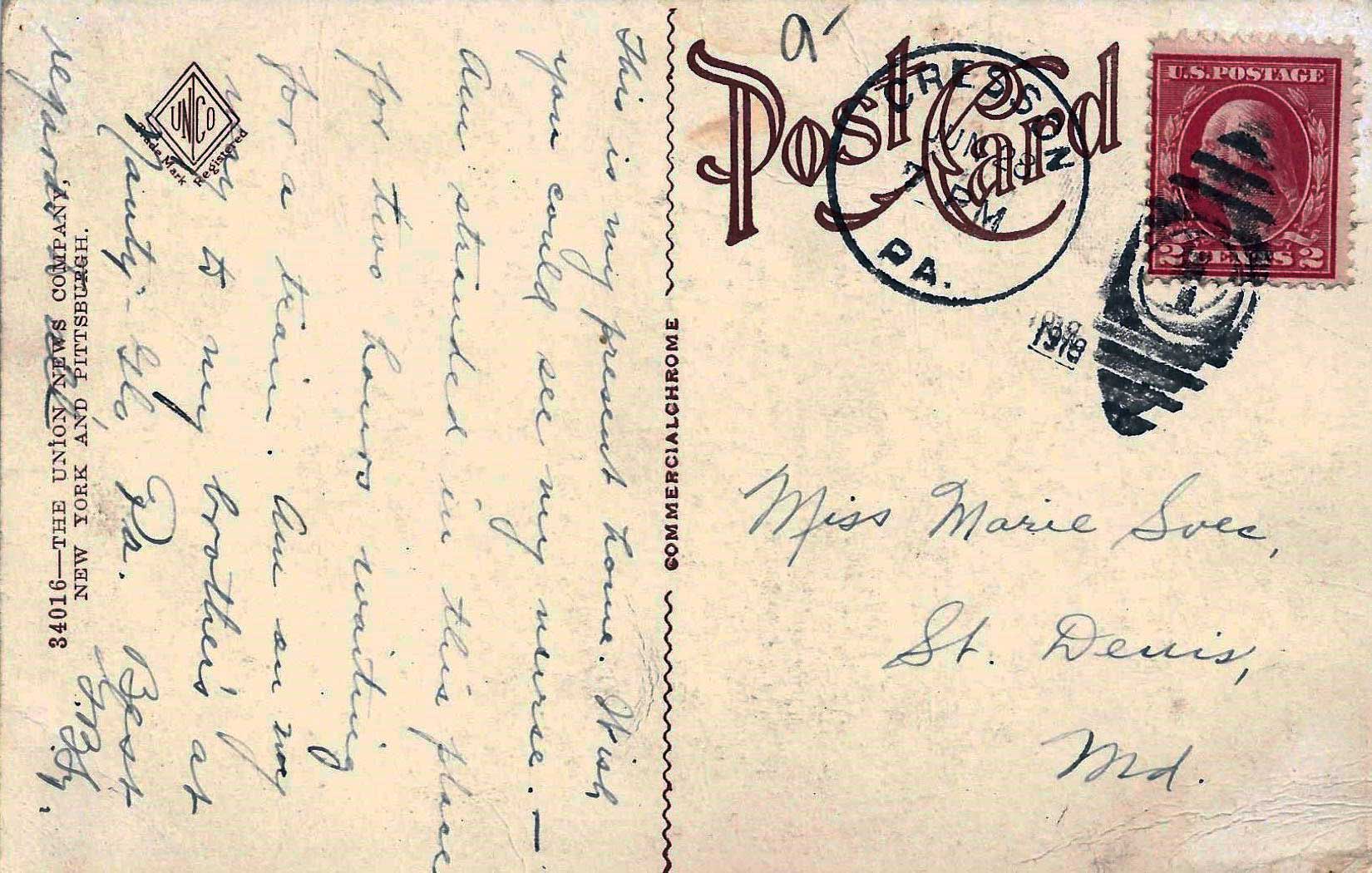 #6.2 Back of #5.2 showing postcard was mailed in 1919.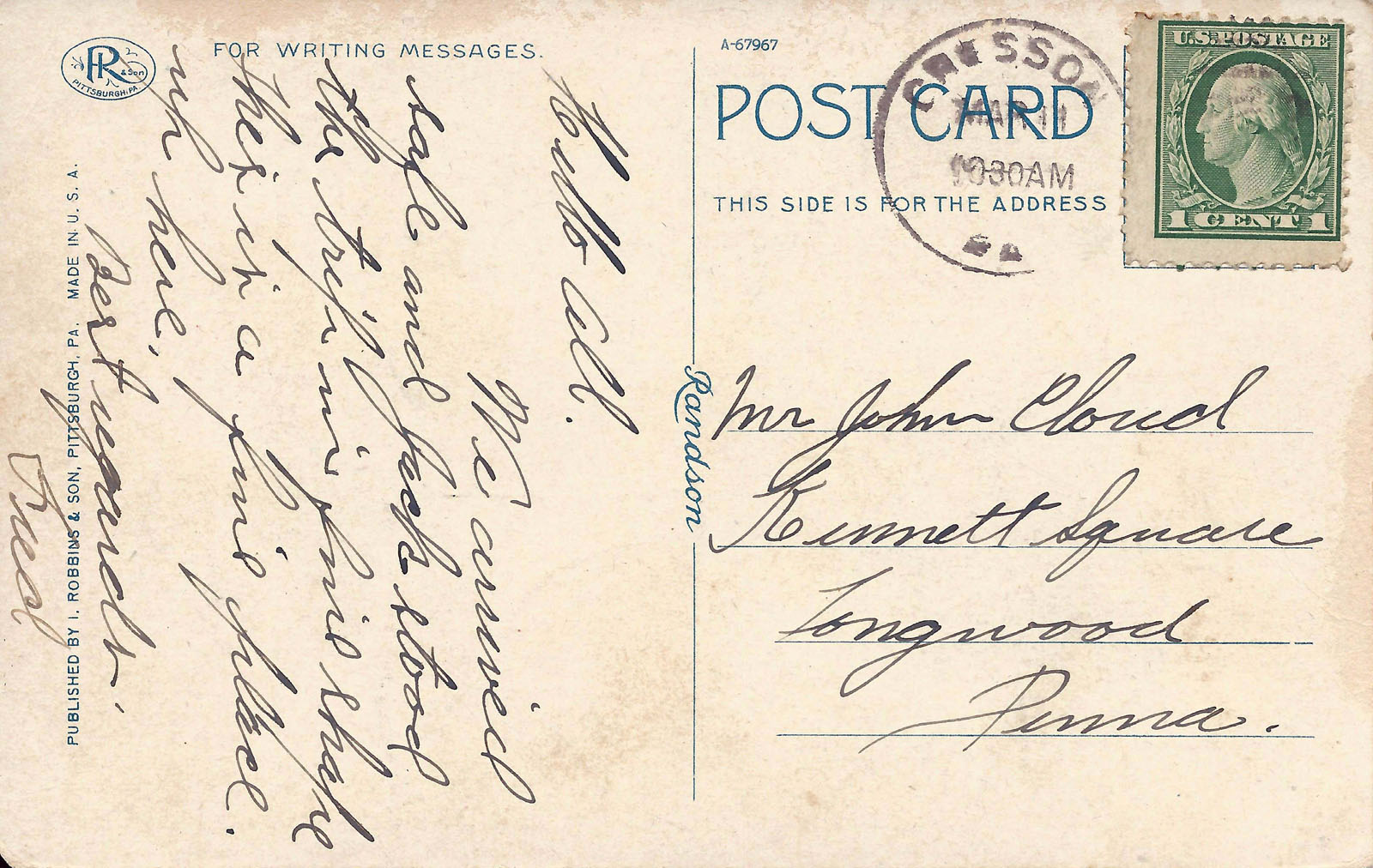 #6.5 Back of #5.5 postcard.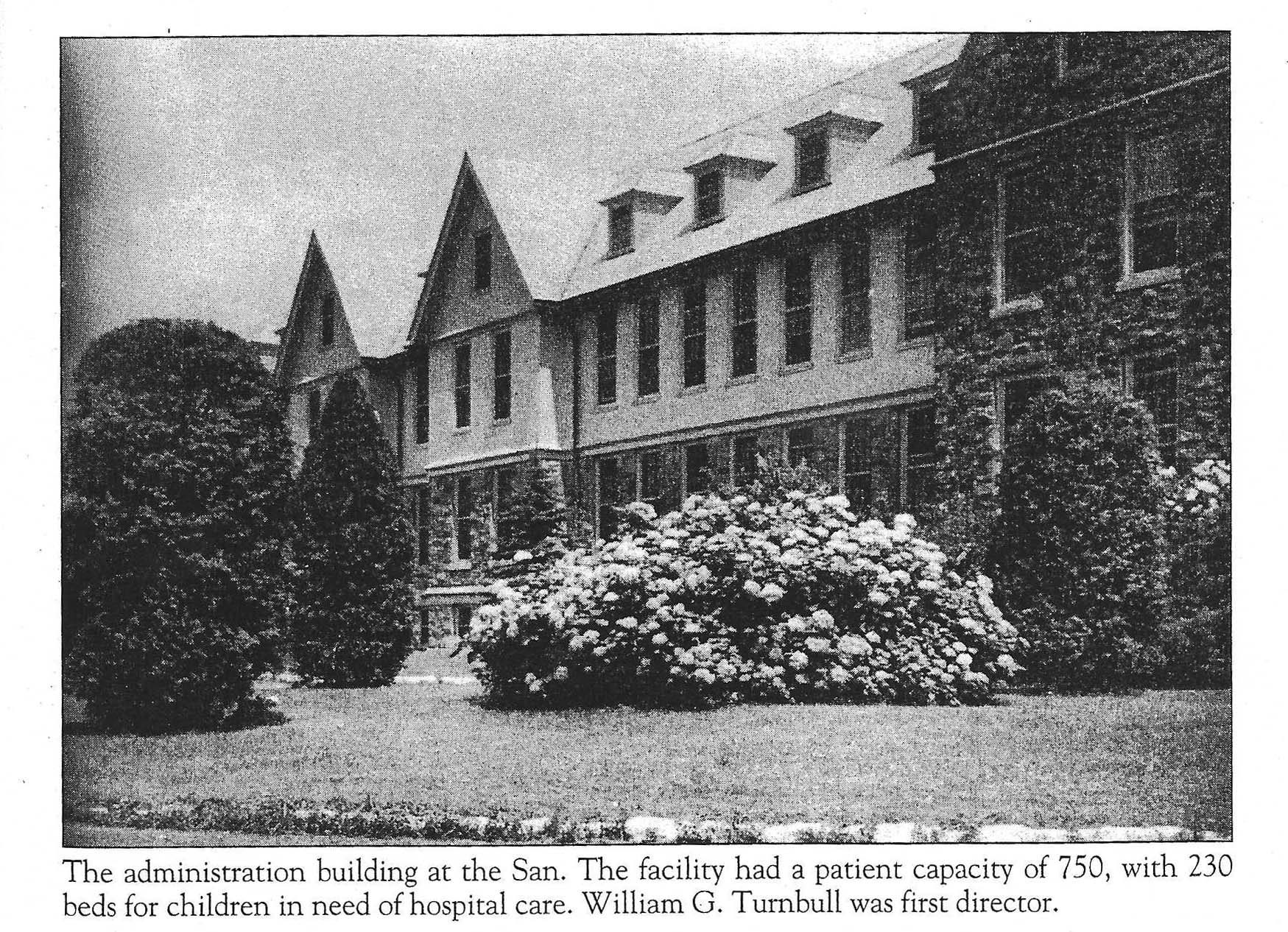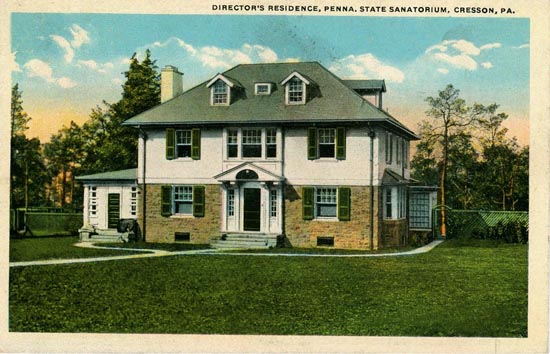 #8 I remember seeing the Directors Residence while on meals, but never got very close to it.
#10 Women's East Wing and Corridor. Note the vintage convertable in the driveway at the right.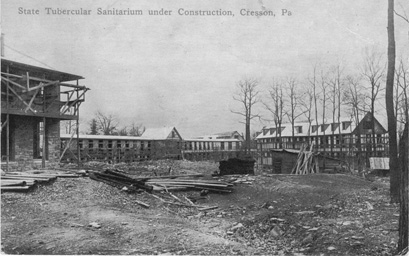 #12 East Wing and Corridor under construction (same view as photo #11). This is the only construction photo of the san I have been able to find. Mailed in 1912 to Hollidaysburg, Pa.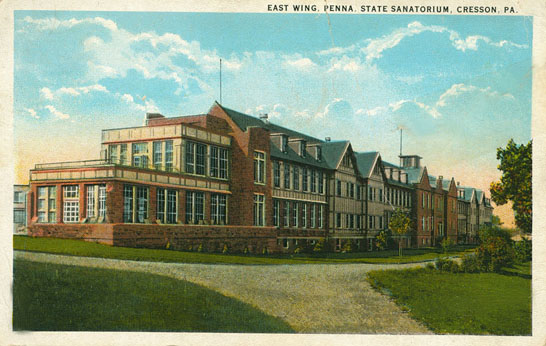 #14 Women's East Wing. Mailed in 1941 to Yukon, Pa.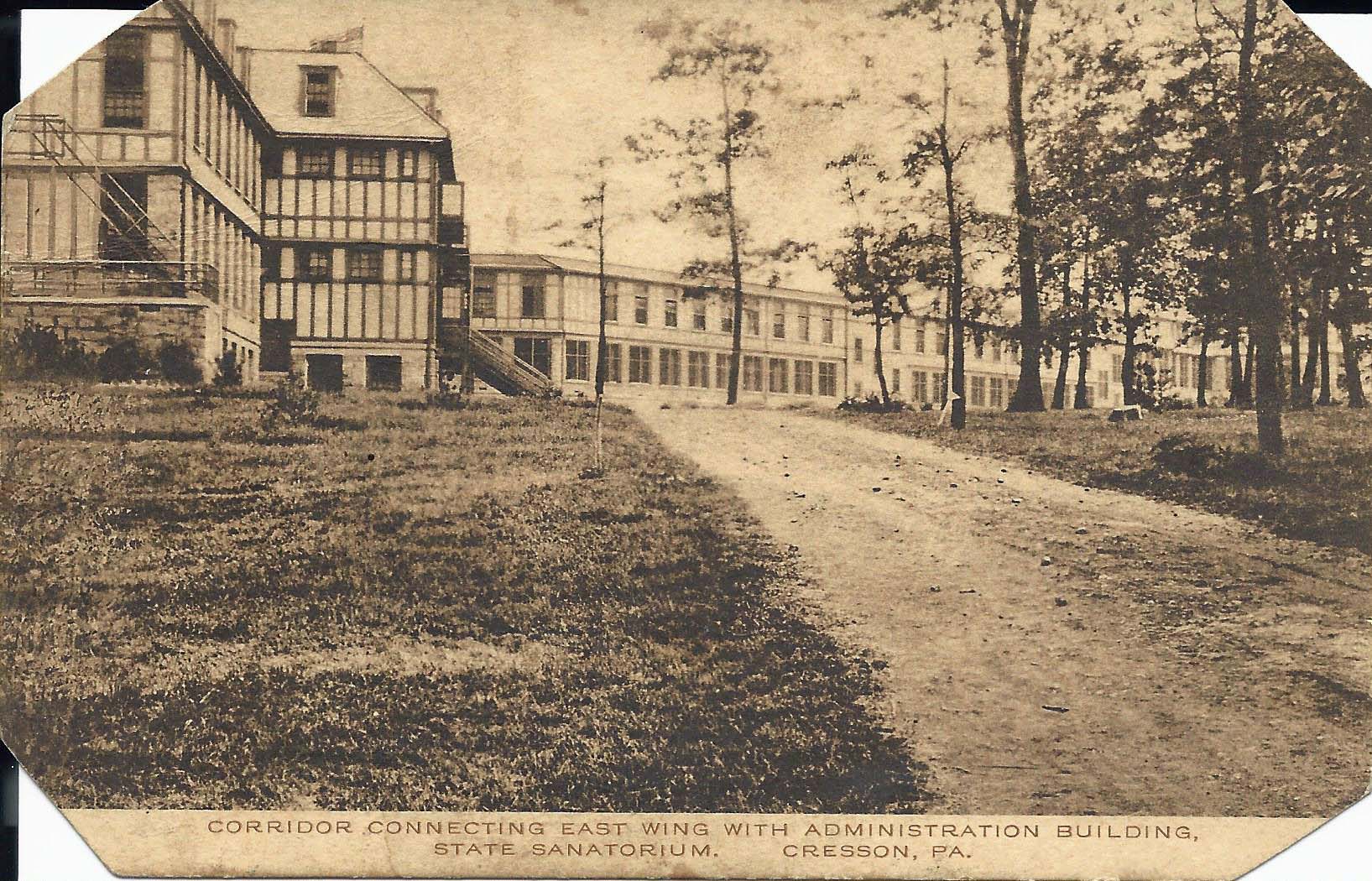 #14.5 East Wing Corridor.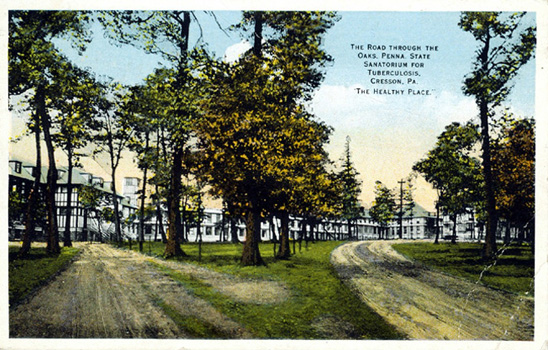 #14B "The Road Between The Oaks" which ran by the East Wing. The postcard was mailed by a patient named Lucy to Laquin, Pa. in 1916.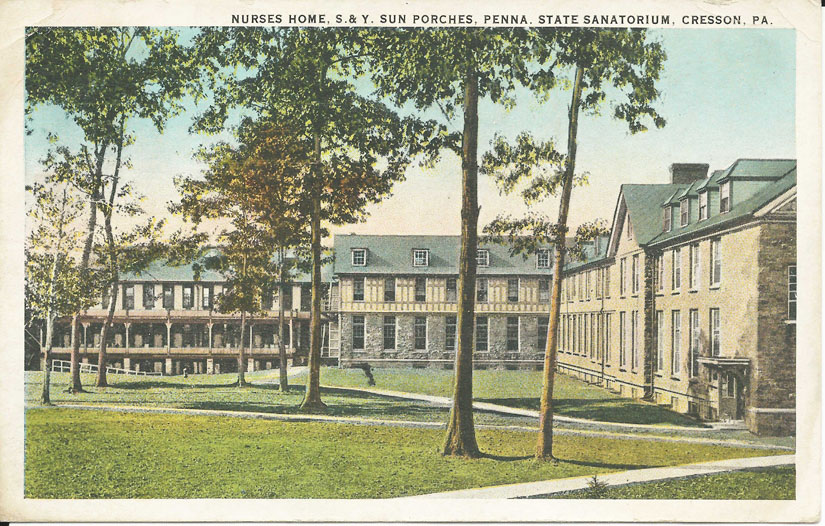 #14D Nurses Home and Sun Porches of Women's Ward S&Y. The postcard was mailed on July 18, 1928.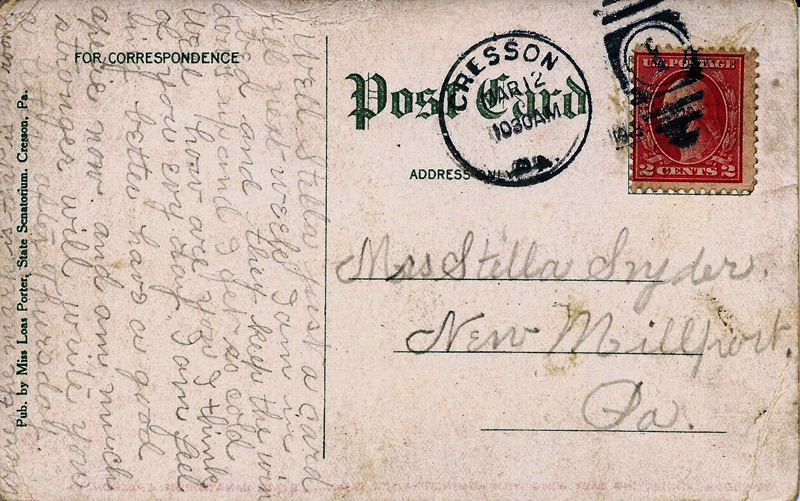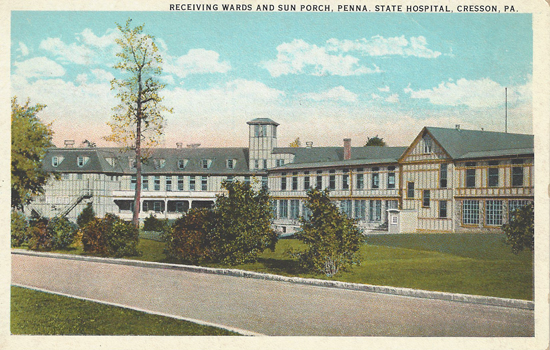 #14G Receiving Wards and Sun Porch