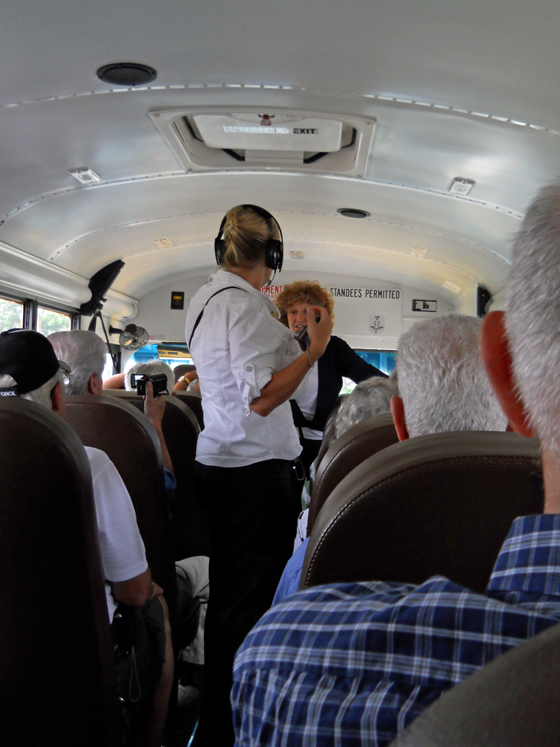 10. Patty Satalia of PBS Radio Station WPSU in State College is recording Etta's narrative.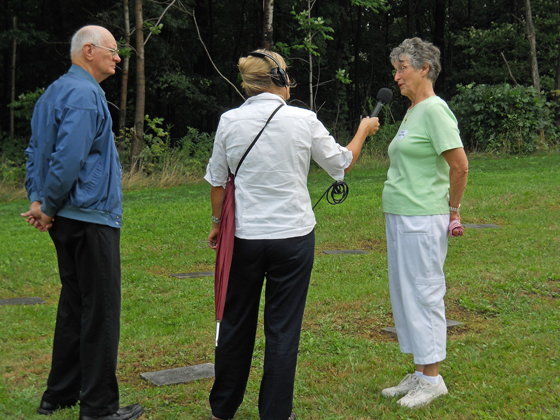 11. Chuck Felton and Patty Satalia interviewing ??????.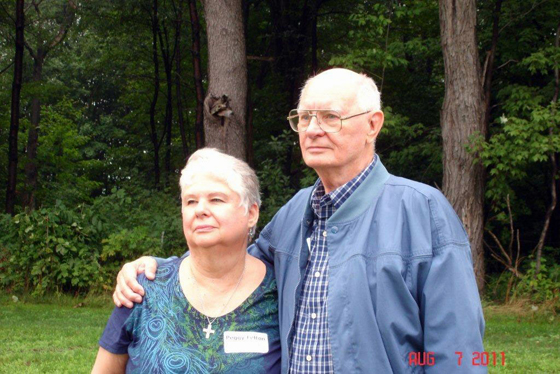 12. Peggy and Chuck Felton.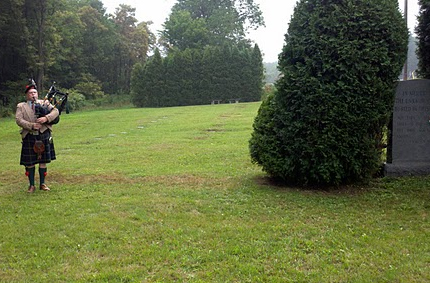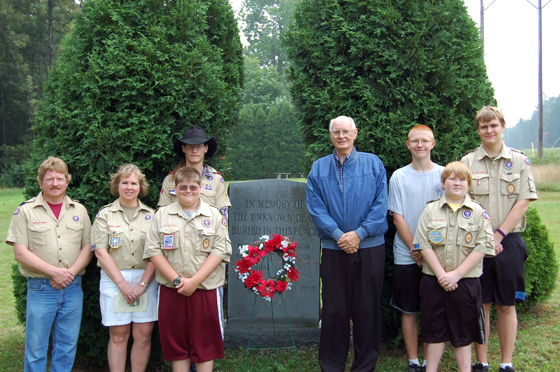 14. Chuck Felton stands with members of Boy Scout Troop 59 of Gallitzin, who attended the memorial service to help the elderly visitors.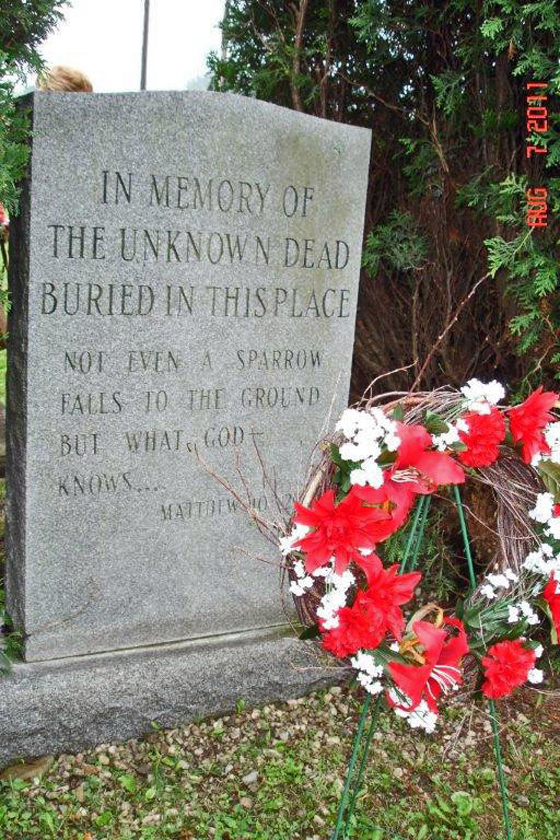 15. The memorial wreath and monument.



16. Patty Satalia, Paul Ruggeri, Skip Shrauder and Chuck Felton.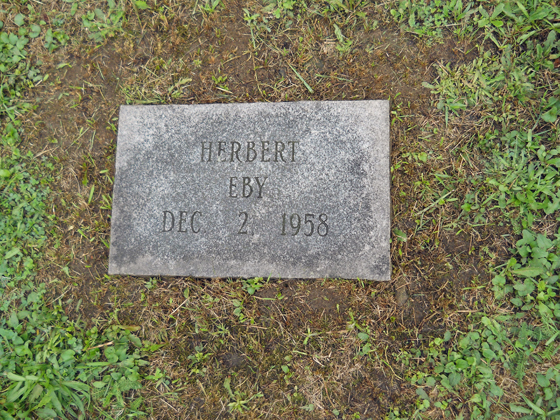 17. Grave marker for Herbert Eby. Only their date of death was recorded for san patients.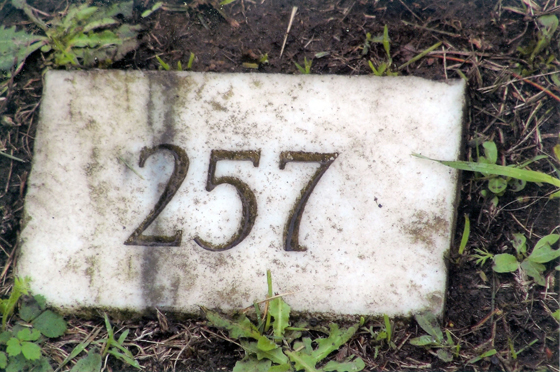 18. Some gravesites of san TB patients are marked by a small stone with no name, but only a number such as this one.