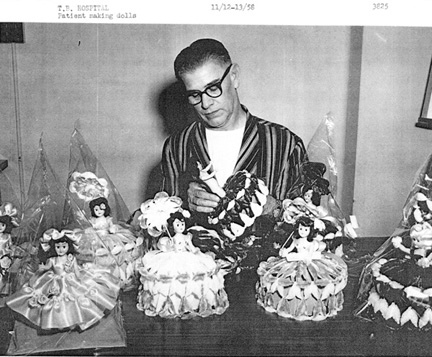 1. I saw hundreds of these dolls made by the men patients in the wards. They would often sell them to visitors to make some extra money.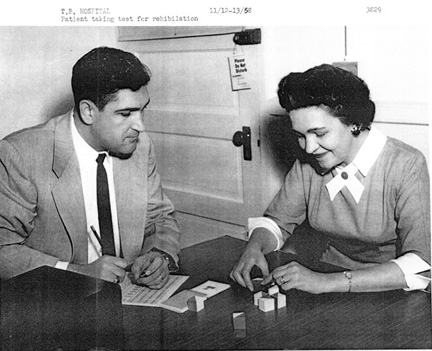 3. Performing an appitude test for Mr. Richard Acciavatti, Director of Vocational Rehabilitation.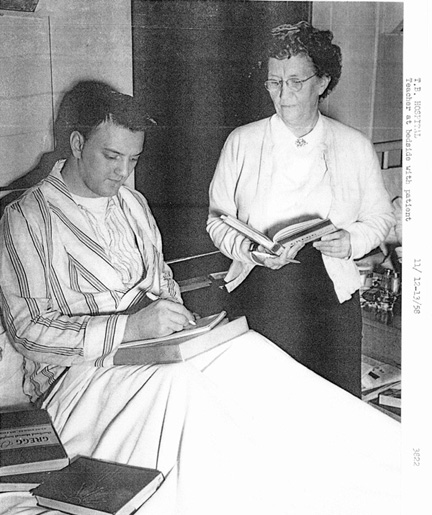 5. The teacher in this photos is the one and only Mary Mackereth. She was still teaching Chuck Felton and Ron Nowicki in the mid-1950's. She taught us by our beds when we were in the ward and , after we made meals, we had classes with her down at the one-room school house that was just a few yards up the road from the Surgery Building. I could see the school house from my ward.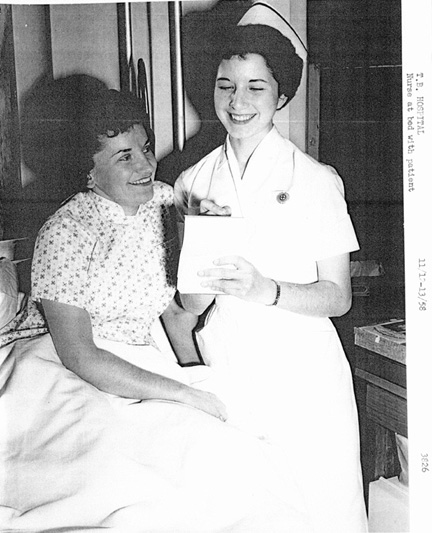 7. Patient Mrs. Mildred Ricco gives Nurse Lenore Feyock a list of musical recordings she would like to have played on the hospital's inter-com system.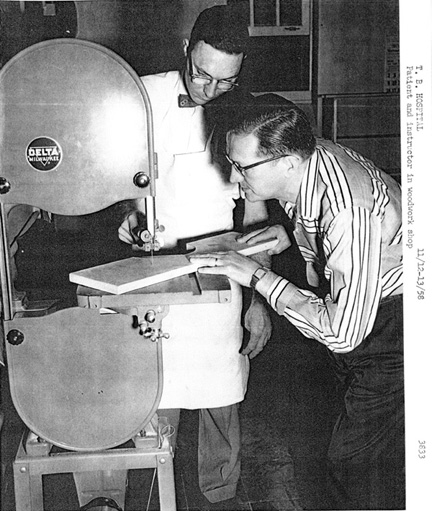 9. Patient and instructor in woodwork shop.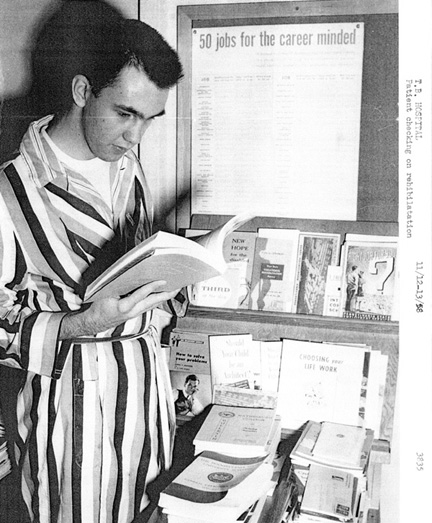 11. Young patient checking on rehabilitation options. TB patients were eligible for state rehabilitation scholarships. I was awarded one that allowed me to attend Penn State and graduate in 1962.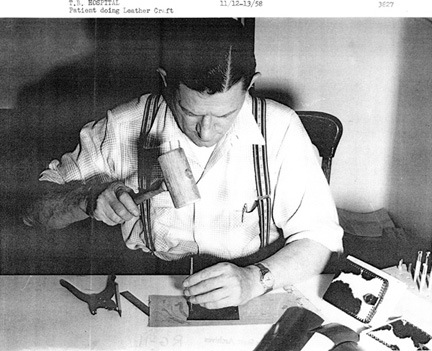 2. Hand tooling leather to make wallets. I made my younger brother Tom a hand tooled black leather 2-gun holster set with replica metal guns. I think the whole holster/gun set weighed more than he did.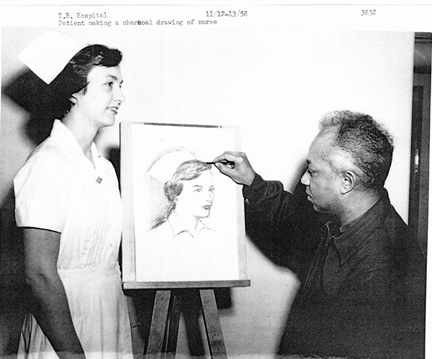 4. Osbourn Harris drawing portrait of Nurse Ella Marie Hogue.
Read Ella's obituary by clicking on this link.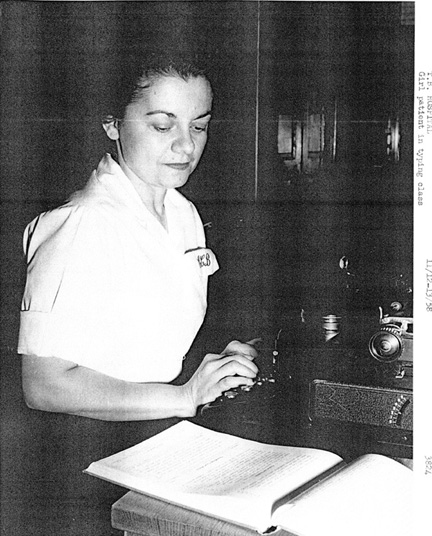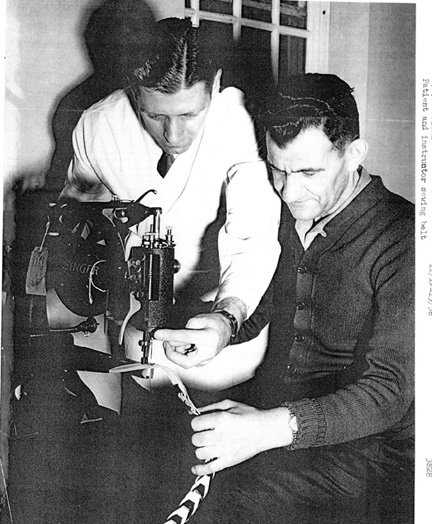 8. Mr. Joseph Kokal showing patient Joseph Gerycz how to use a stitching machine to sew a leather loop belt.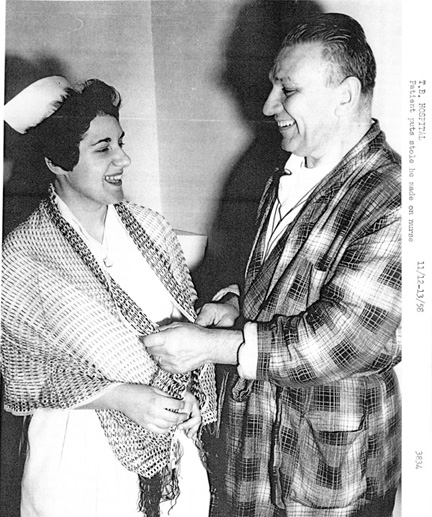 10. Patient puts stole he made on nurse.