1. A slideshow of Cresson San photos was show prior to the start of the evenings program.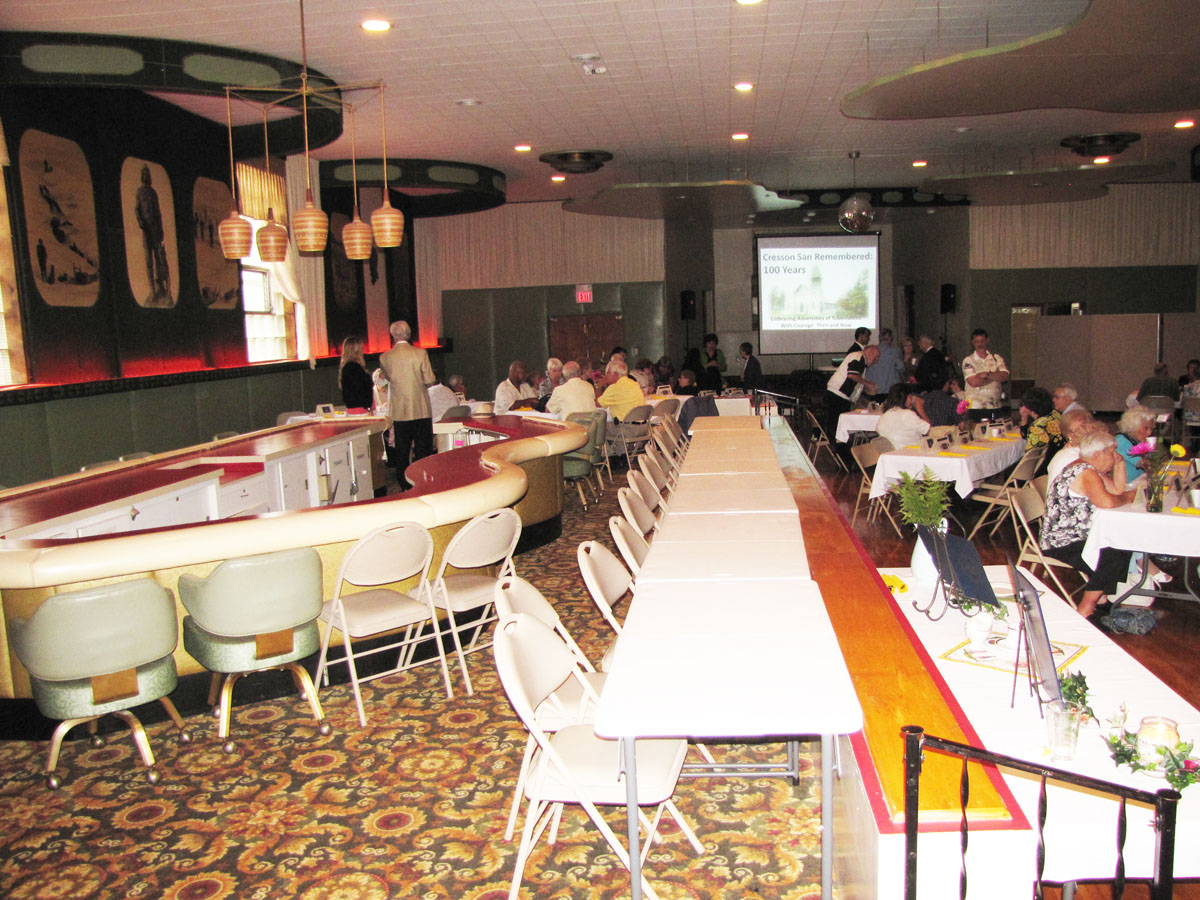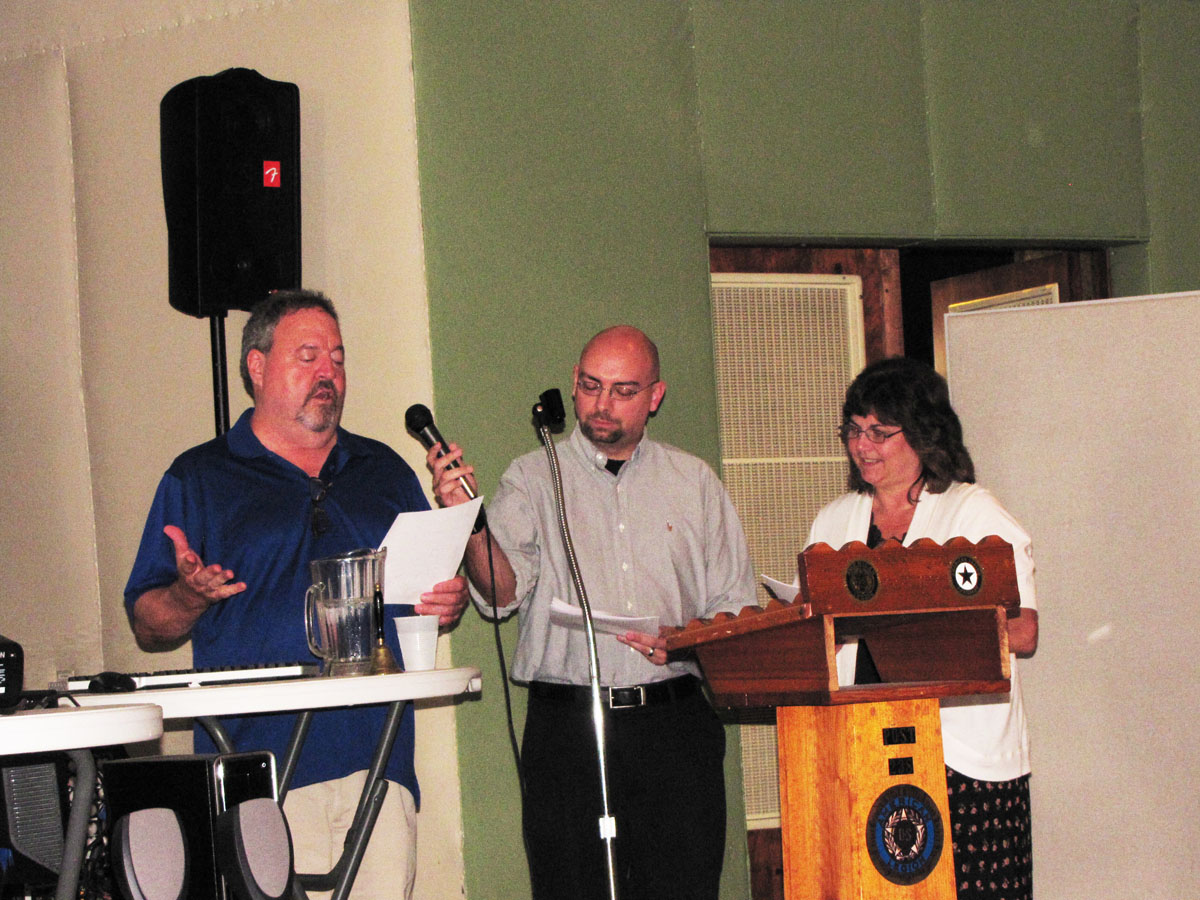 5. Dave Huber, Justin Eger and Theresa McConnell gave a historical and personal perspective of the san through newspaper articles and letters written by patients describing their experiences.



7. Chuck Felton, Harvey Docchio and Thomas Domin.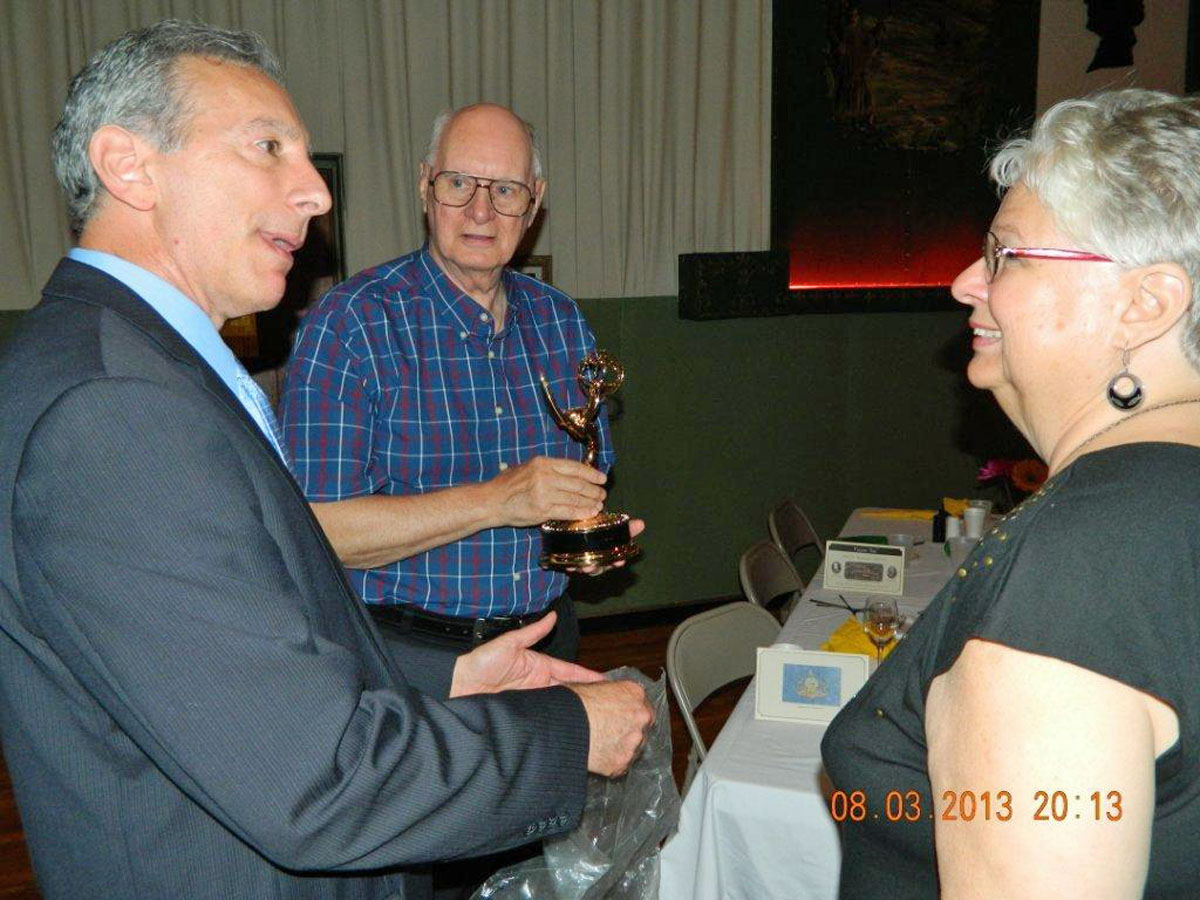 9. David Solomon, Chuck Felton (holding the Emmy David received for the san video) and Peggy Felton. David gratiously thanked all who contributed to the Emmy Award winning program.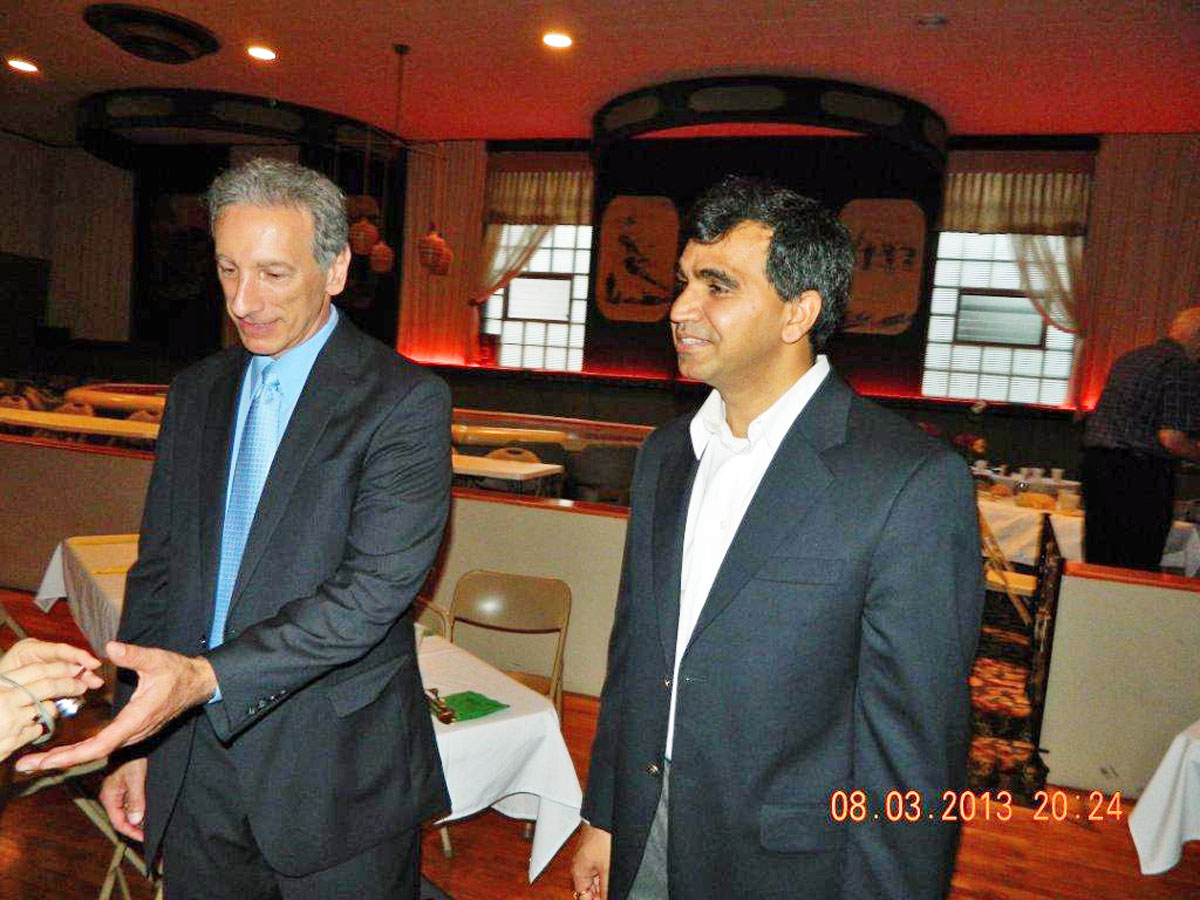 11. David Solomon and Guest Speaker Dr. Anil Ojha from the University of Pittsburgh.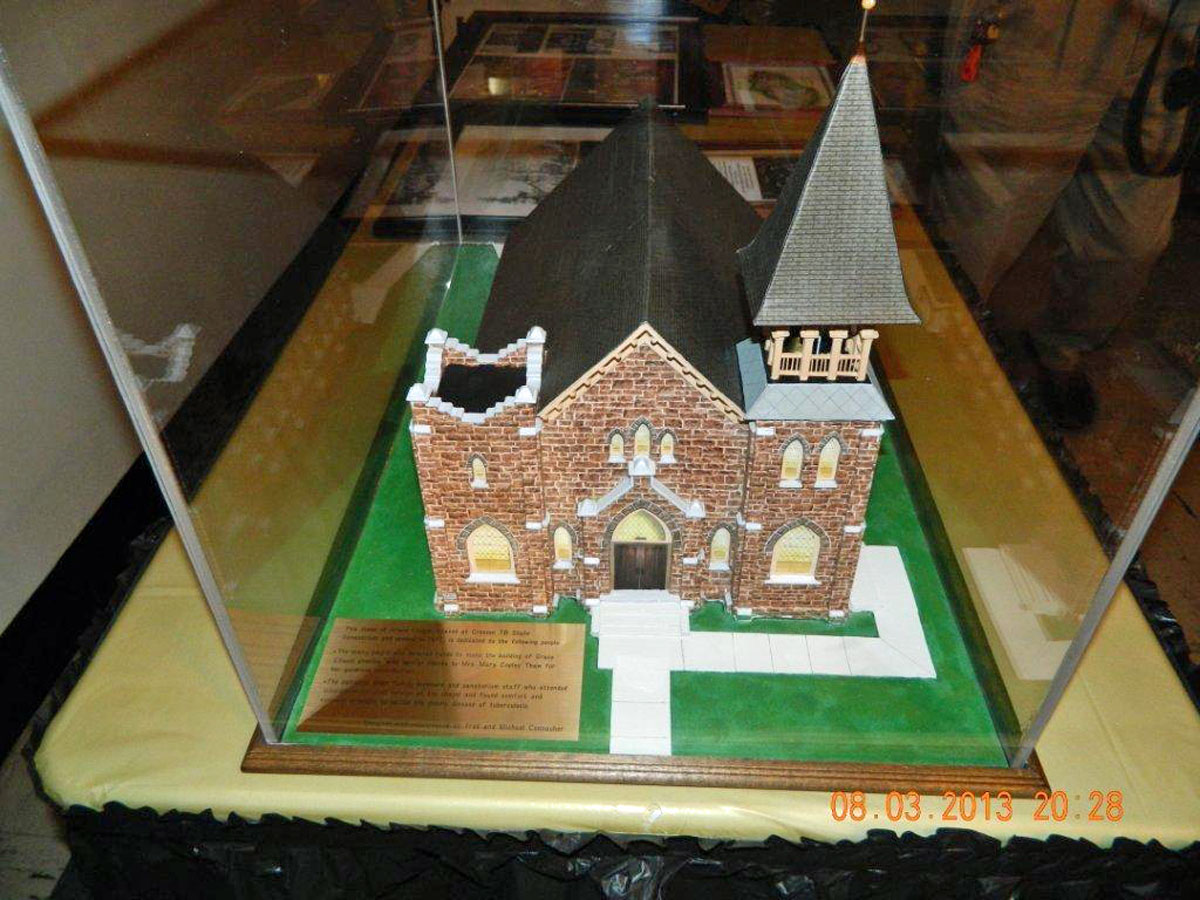 13. Front view of Fred Connacher's Grace Chapel model.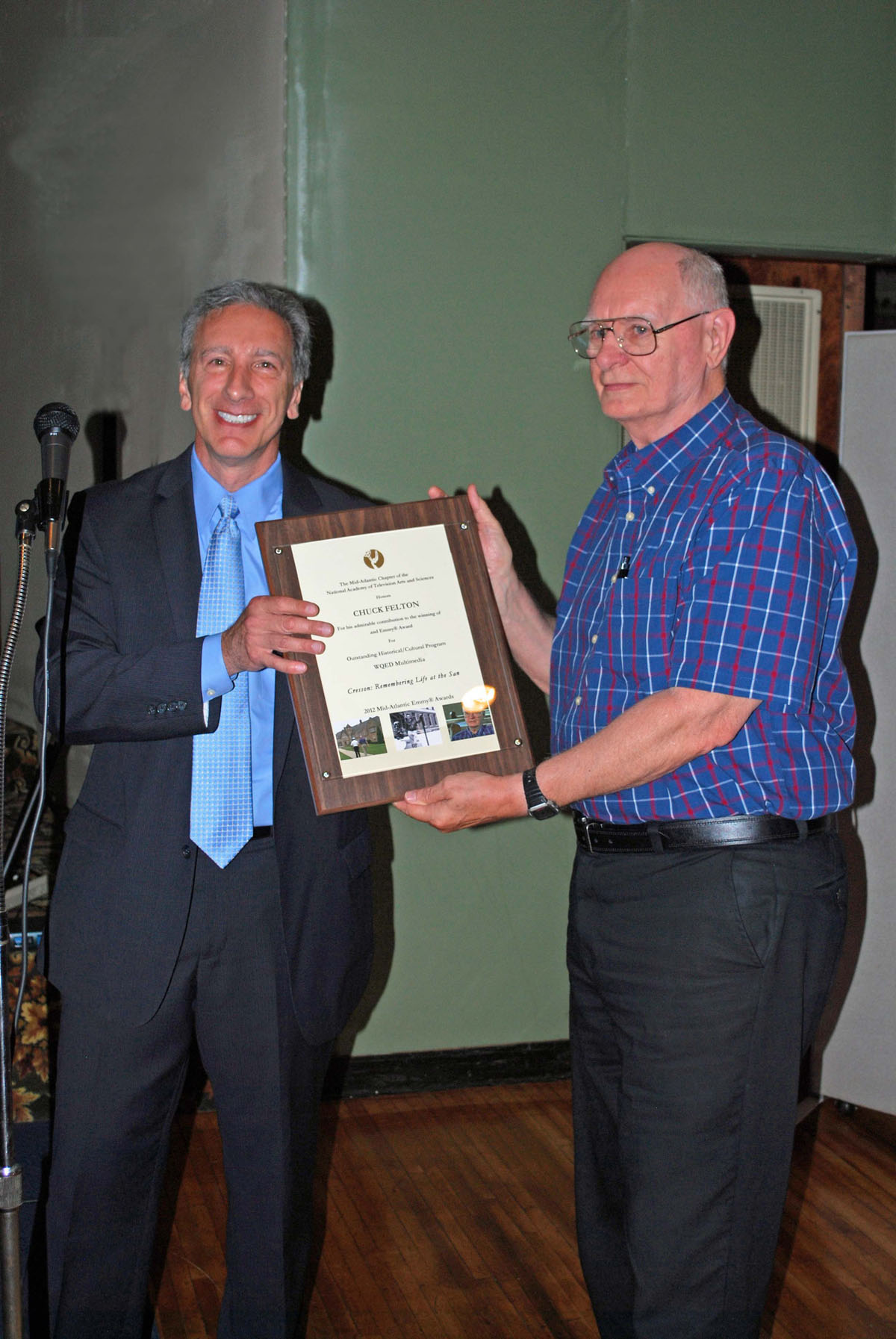 15. David Solomon presenting a plaque to Chuck Felton given by the Mid-Atlantic Chapter of the National Academy of Television Arts and Sciences for his contribution to the WQED Emmy Award winning program "Cresson: Remembering Life at the San".