Sent: Jan 21, 2011 5:28 PM

Dear Mr. Felton,
My name is Catherine Gigliotti and my mom had TB and was at Cresson Hospital. She passed away at the age of 32. She had 6 children. I was born in 1950 and she passed in 1953. I have tried and tried to no avail to get anything about her stay there for a few years. I came upon your site today and called the Pa. Archives. They told me that there was a flood and all records were destroyed. My mom's name is the same as mine Catherine Gigliotti. When she was put in Cresson, I was left with her best friend, until I was 8 years old. I know that she was abused by my father as well as the rest of my siblings. All I do know is when she would come home for a visit my dad would get drunk and beat her. My Aunt who cared for me said the last time she came home she had been beaten and went back to Cresson with bruises and 2 black eyes. I was too little to remember her, so that was why I wanted to get some info, so I could just know a piece of her life. If anyone knows of her, I would greatly appreciate anything. I have just one picture of her and can't copy it because I have no copier or printer. I wanted to thank you for making that site. Some of it sounded horrible but the rest seemed like it was a nice place. Please post my letter, just in case someone out there remembered her. Oh they called her Katie..
Thank you,
Catherine Gigliotti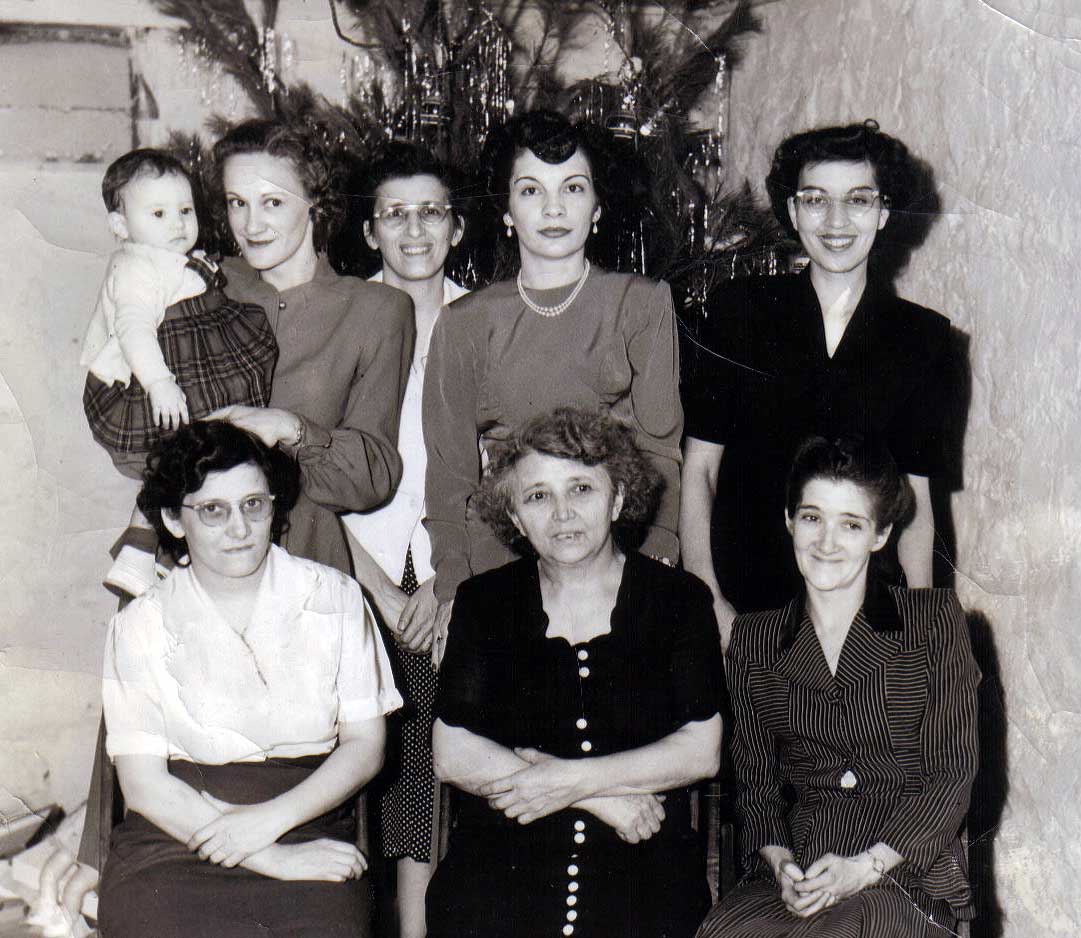 Catherine Gigliotti is front row right in this photo taken at Christmas in 1942 or 1943.
_________________________________________________________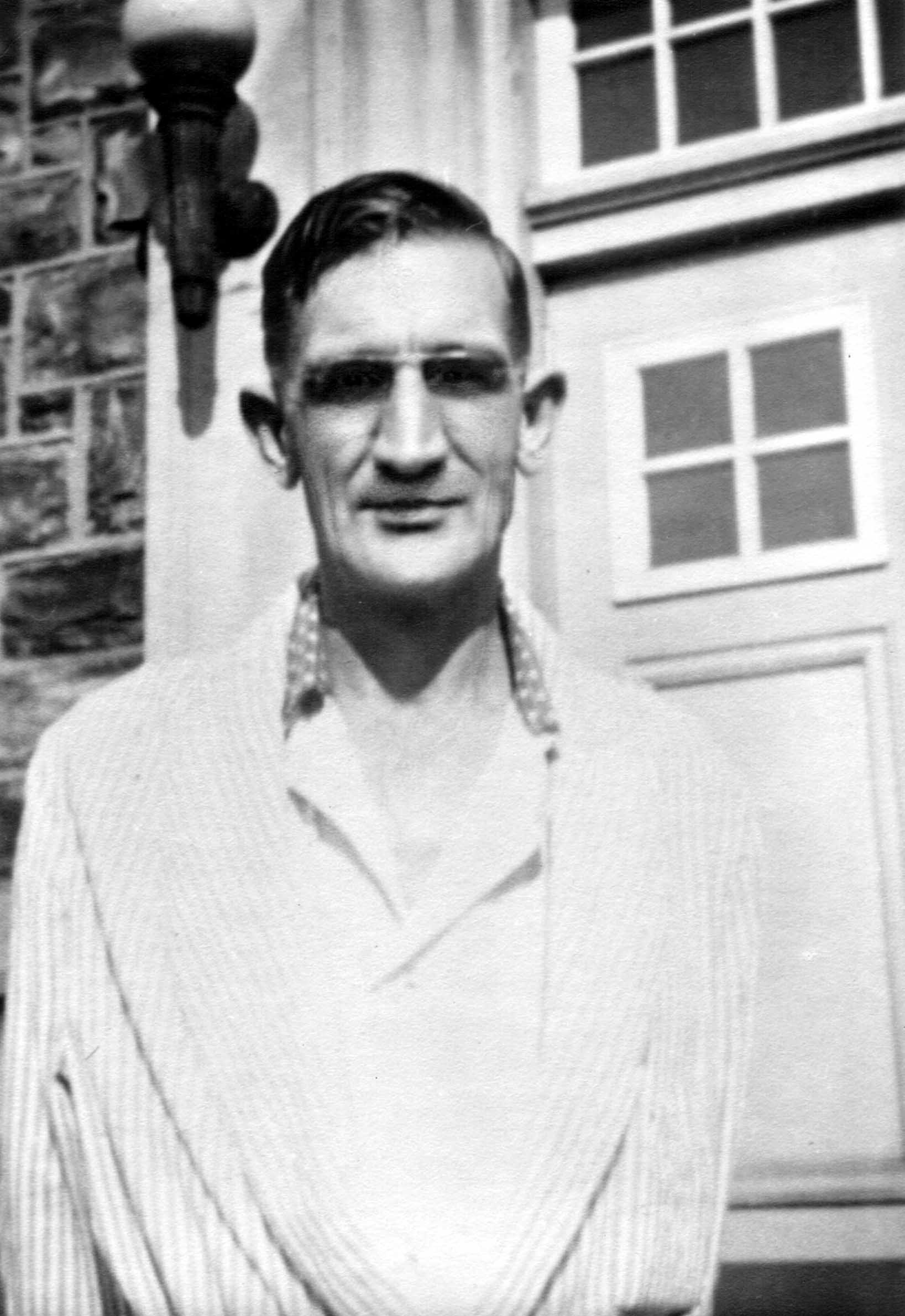 Stephen is pictured above in his pajamas and bathrobe by the side door of Men's West Wing Ward.
June 2010
Mr. Felton,
There was an article in the Harrisburg, Pa. paper this morning regarding the Cresson Sanatorium and what you have been trying to do with your website. I was on the website and found things fascinating to look at and read. My grandfather, on my father's side, was living there from 1945 to 1948. His name was Stephen Paul Lewis. He was born on February 22, 1892 and died in March 1948 at Cresson. He was only 55. My brother-in-law sent this picture of my grandfather standing in front of the hospital at Cresson. I was wondering if you would be able to e-mail me a census from that era that may show his name and what other info you may have. Thank you in advance for anything you can do for me. My dad is still alive and I have shared the article with him and he found it interesting. Keep in touch and put me on your reunion communication list.
corgicarol@verizon.net
__________________________________________________________________________________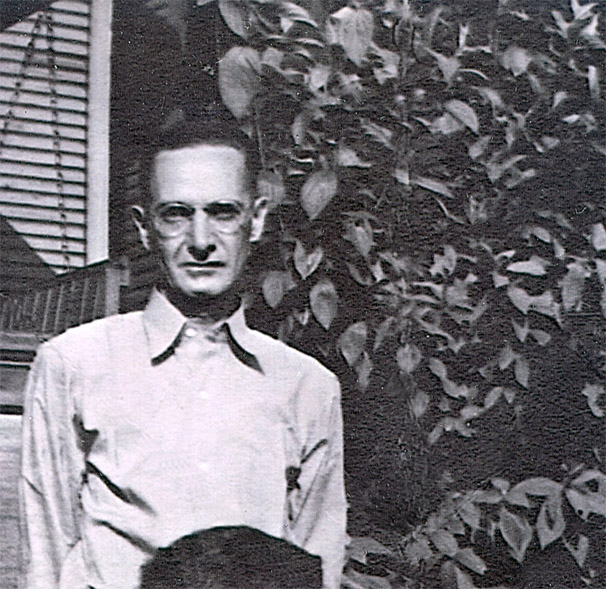 Elton Griffith
July 2010
This is so strange. Last week my brother was in town and we were having a discussion about our grandfather Elton Griffith who died of TB at Cresson San in 1951. Shortly thereafter they found a cure for TB. I do have a picture of him but I do not know how to scan it to you. So I'll mail it to you to scan and return.
I have 2 brothers and two sisters. No one else in our family had TB, but we all had to be tested once a month. I was around 13 years old myself. I only can remember bits and pieces of going down to Cresson. I don't remember going into the sanatorium, but I can remember sitting in the parking lot waiting for mom to come out from her visits with grandfather.
My brother does not remember our grandfather at all. However he remembers having to go weekly for the treatments. My brother remembers drinking something (says it tasted good). He was only 3 years old when my grandfather passed.
I was in on your web page and saw that you are the same age that I am. Yes, the 50's were the greatest years. My family and friends call me Sissy. That was given to me by my older brother because he could not say Saundra. I was even called that in school and still today. I don't mind it because all my life I've had to correct everyone that it was Saundra not Sandra.
Saundra Mooney Best (Sissy)
________________________________________________________________________________
Mar 11, 2011
Hello Mr. Felton,

I thank you for the wonderful information you have collected pertaining to Cresson Sanatorium. My Great, Great Uncle, Richard Denzel Ackert was a patient at Cresson. From my notes recited to me by his wife Ellen Ackert I know the following. Uncle Denny (as I called him) was a patient when he was approximately 20 or 21 years of age. He was born in 1909. Therefore, he would have been a patient in 1929, if he was indeed twenty years of age. I am not sure how long his stay was at Cresson or where he lodged there.

Is there any central data base where I could find out this information regarding my Uncle Denny? Perhaps you are aware of a central log or patient registry? Where would the original records have been kept? If you have any information, I would greatly appreciate it.

I have copied much information and especially the photographs of the sanatorium for my Great, Great Aunt Ellen to review. I am sure she will enjoy reading the information. She and Uncle Denny made their home in Meadville, Pennsylvania. They were married on July 21, 1944 and have one son. Uncle Denny went to Alleghany College and became a Metallurgist. Unfortunately, Uncle Denny passed away in 1985. He was a wonderful man who I spent all my summers with.

Aunt Ellen told me the story of Uncle Denny spending time at Cresson due to his TB. She also said that he would help with teaching the children at the school. I will try to find out additional information from my Aunt. However, if you have any leads for me or registry information etc. I certainly would enjoy reading and passing along to my children.

Thank you in advance. I look forward to hearing from you.

Regards,
Mary Grace Thompson
New Jersey
__________________________________________________________________


Sent: Jul 10, 2011
To: charlesfelton@earthlink.net
Subject: Sanatorium
I happened to come across your website while doing another search and just finished reading all the information which I found to be so memorable and interesting.
I was not a patient---but Cresson is my home town. I graduated from Cresson High School in 1944 and during my senior and junior years participated in plays presented to the staff and patients at the "San". I don't remember the play from my junior year but the senior class play was "Don't Take My Penny". I also remember other programs, especially musical ones, that were presented through the years.
I can recall the stage and the seating area and the excitement and enthusiasm we students had as we arrived there, began our preparations, and then went "on stage"! It was only a mile journey up the road from our school on Keystone Avenue, but we felt like we were "on tour"! I just hope the audience enjoyed the programs as much as we did.
I no longer live in Cresson, but every year when I get my TB test because of my volunteering at a hospital I think of the Sanatorium and what an impact it had on the residents of Cresson.
I commend you for the work you have done and hope you and all the participants have a wonderful experience at the reunion!
Jeanne (Soisson) Vicini
jeavic27@gmail.com
(
NOTE
: On behalf of all the patients, let me say "Thank You, Jeanne" for your thoughtfulness in volunteering to bring some cheer to the patients. Your efforts were appreciated more than you will ever know and it's what we hope to recognize and honor during the reunion. Chuck Felton)
____________________________________________________________________