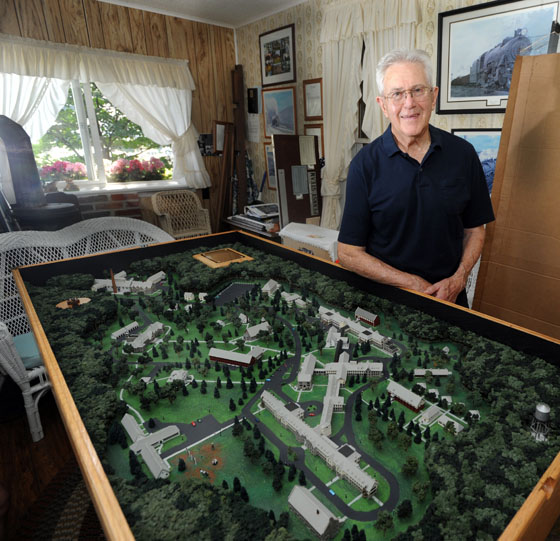 1. Fred Connacher and the san model at his home in Cresson, Pa.



2. Fred, his daughter and co-builder Theresa McConnell and Chuck Felton.




3. Chuck Felton and his wife Peggy admiring the model.


4. Theresa and her father Fred should be justifiably proud of their work. Their model was the focal point of all the displays and was used as a visual aid in relating many san stories.


5. Theresa, Thomas Domin who was in the preventorium and Fred.







6. The inscription on the plaque is shown above.









8. Patty Satalia of PBS Radio Station WPSU in State College interviewing Fred about the making of the model.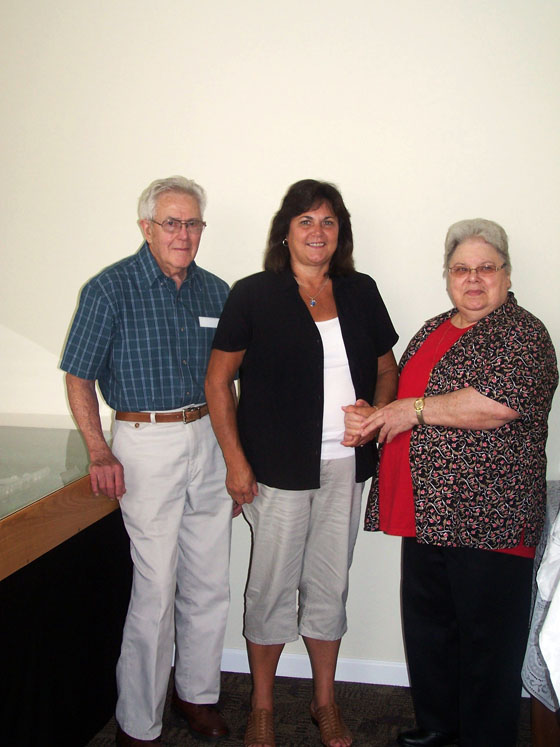 9. Fred, Theresa and Marcella Boruch.






10. Fred, Theresa and Chuck Felton.